Project Management
A formal documented system exists to support the knowledge and experience of the personnel with records maintained to demonstrate the system. All Weld-A-Rail managers have experience of managing major projects.
Planning
Written procedures exist covering planning activities associated with the provision of a track welding service. These procedures ensure that resources are available, an un-ambiguous definition of requirements is established, Weld-A-Rail can meet all contractual obligations and staff are allocated to the respective projects with the appropriate levels of competency.
Emergency Planning
Weld-A-Rail have procedures in place that provision for emergency and contingency plans to be developed to meet it's scope of operations and form part of the risk assessment process.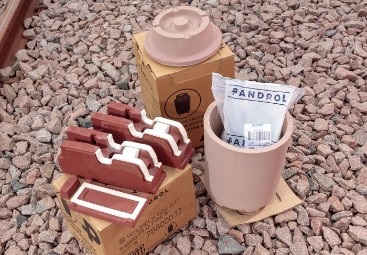 Approved Supplier to:
Network Rail
Amey Sersa
Balfour Beatty
Babcock Rail
Pod-Trak
LCI Rail
1st In Rail
Alma Rail
Volker Rail